Memes sum up our thoughts better than words ever could. When you see Patrick Stewart with his head in his hands, you instantly know that someone's said something dumb. Kermit the Frog sipping staring longingly out of the window is now the universal symbol of regret or heartache. Memes are part out of cultural zeitgeist now, and they're here to stay. Not only that, but memes are usually the easiest way to make someone laugh.
Sex memes, then, make for an amazing tool to put a smile on your partner's face. We can all relate to certain awkward situations or post-sex sensations, and the below memes convey those situations in a way words can't. If you want to give your partner a tickle, or maybe hint that you're in the mood to get dirty, send them one of these funny sex memes.
When nudes are everything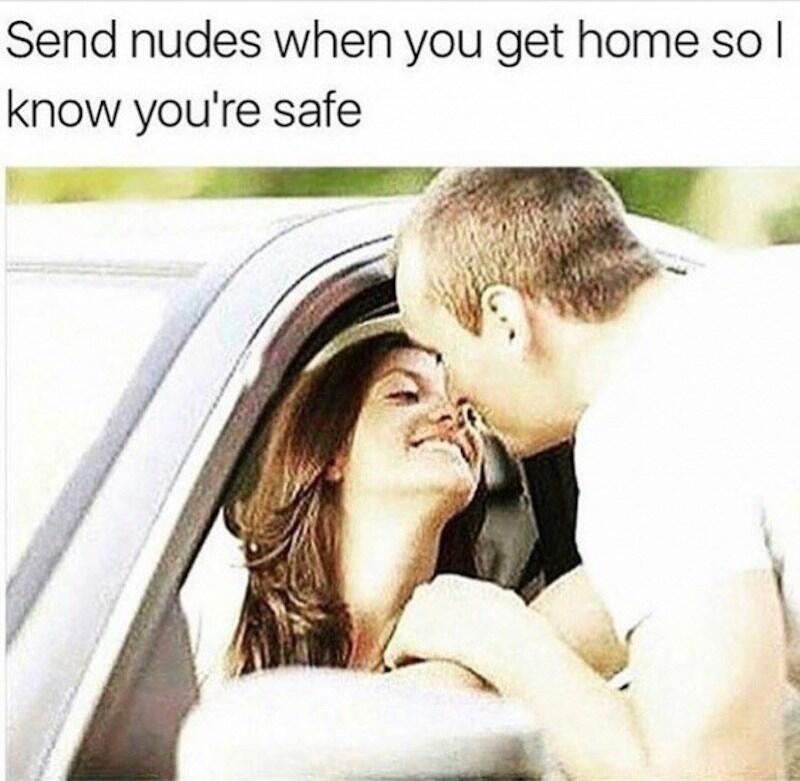 This meme is great because it serves two purposes. First, it's a nice little gesture of affection. Second, it suggests to your partner that you want a little sexting fun once their night has come to an end. Sometimes, it's the little things that matter.
Low stamina levels?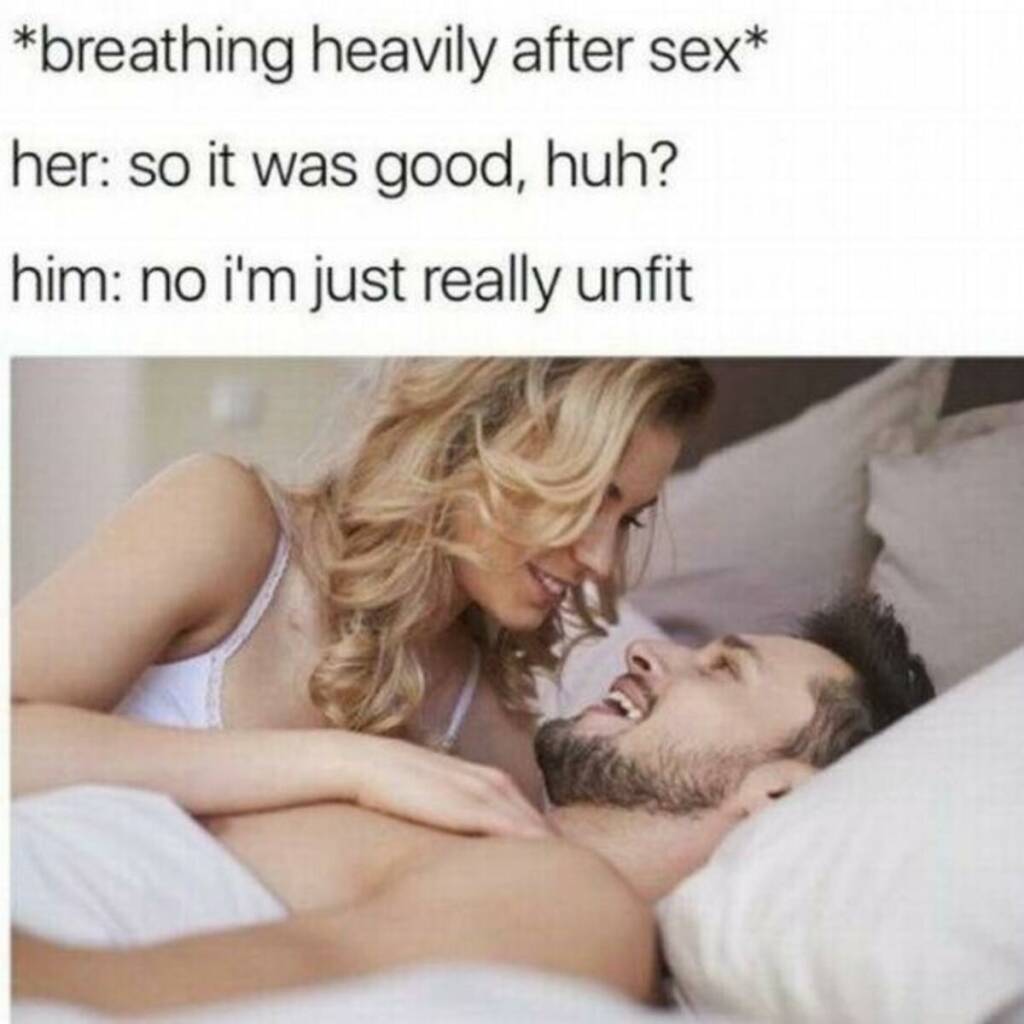 Sometimes, sex can feel like going to the gym after you haven't worked out in years. There might be a time when you've exhausted yourself, only to find your girl hasn't even broke a sweat. Want to make light of the situation through a sexting meme? This one is sure to make her laugh.
Gettin' them stacks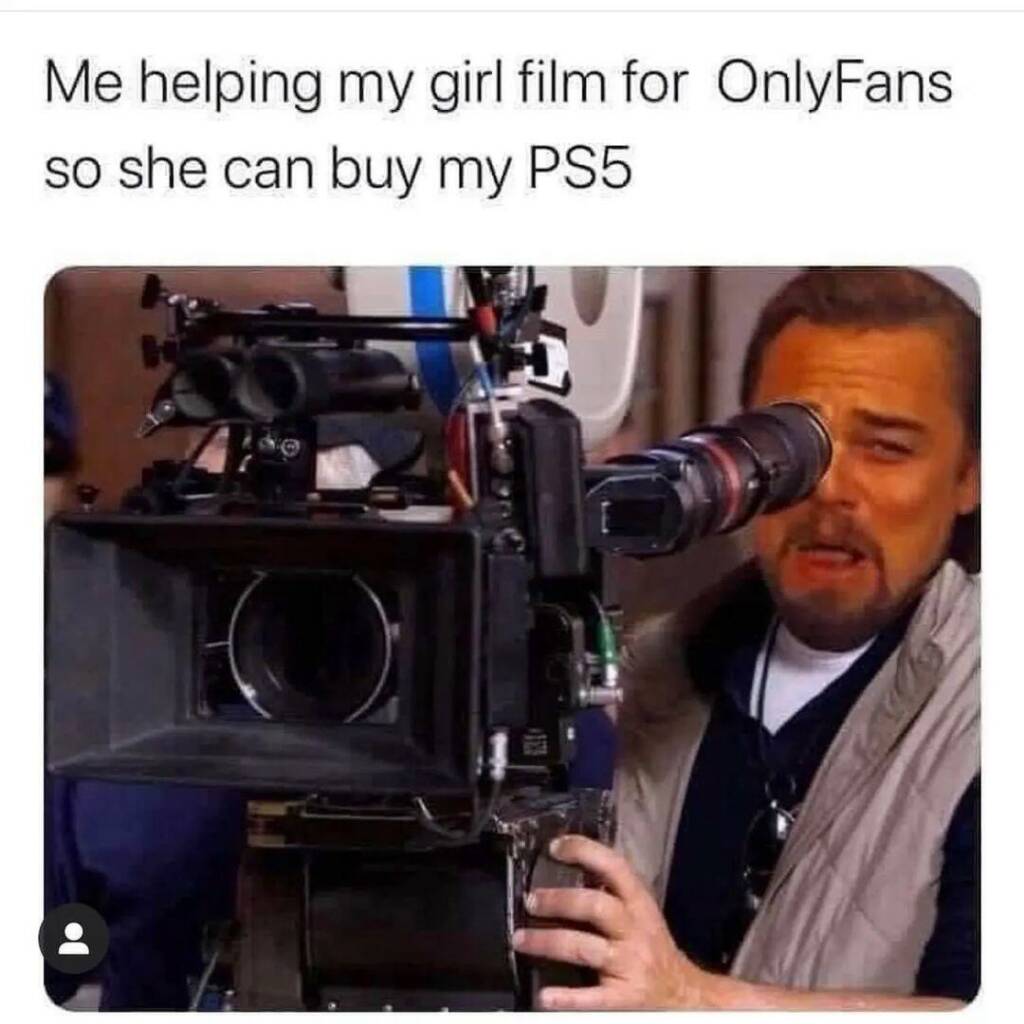 As of right now, there's a whopping 75 million women using OnlyFans to sell their nudes to strangers. Your girl might be considering it because, after all, it's a pretty easy way to make money and it beats the usual 9-5. Whether you want to make a joke or seriously prove you're on board with this potential decision, this meme will make her laugh.
Freaky memes for nasty things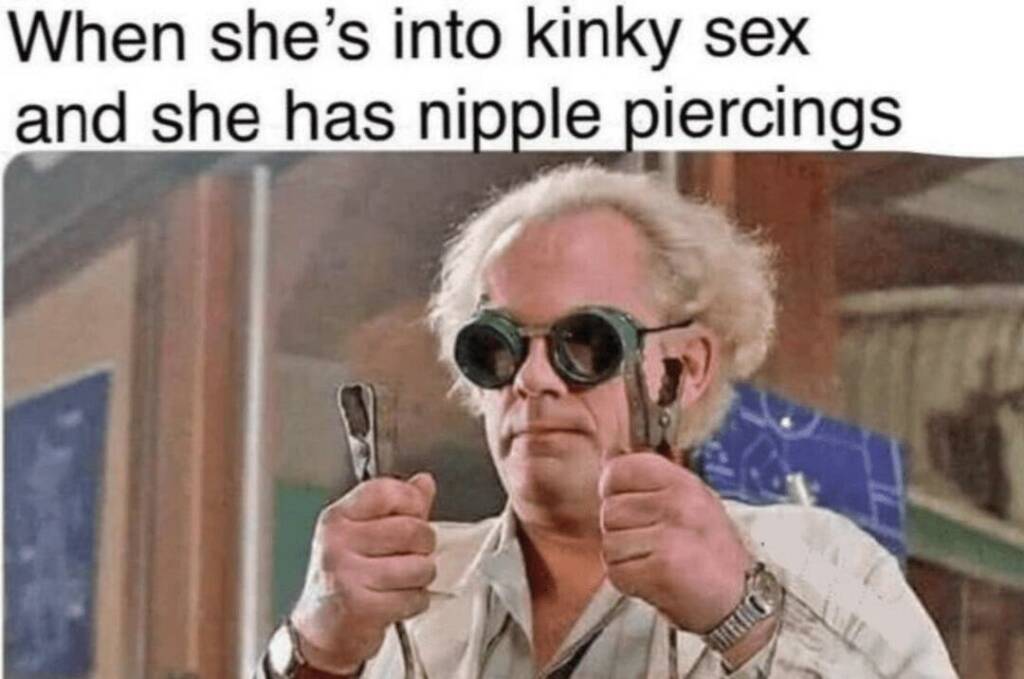 Getting sexy means different things to different people. Some might prefer the classic Netflix and chill approach, while some might be more into hardcore fetish fun and extreme roleplay. If your partner prefers the latter, this flirty meme is a great way to get a kinky conversation on the go. It's also a silly-but-sweet way of telling her you appreciate her kinky side.
When memes are your love language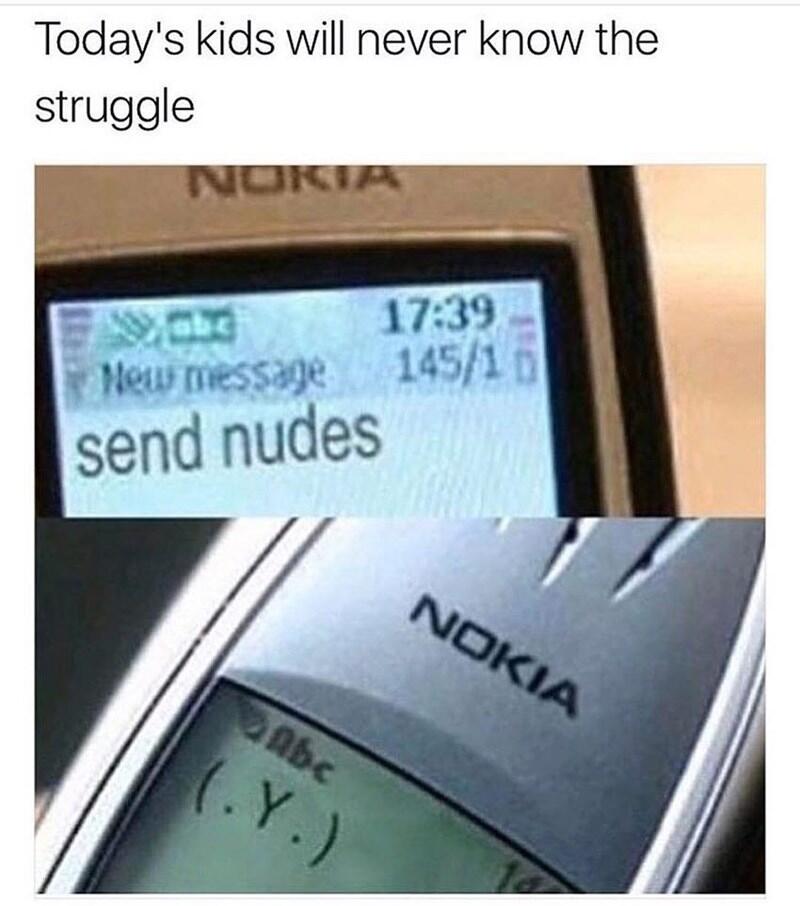 Kids these days don't know the hassles we had back in the nineties. We couldn't slide into Twitter DMs. We couldn't send flirty memes or raunchy pictures at the click of a button, so we had to get creative. If you and your partner can recall a time before funny sex memes, and maybe if you even miss the days of crappy Nokia phones, this meme will remind them just how good we have it these days.
Close call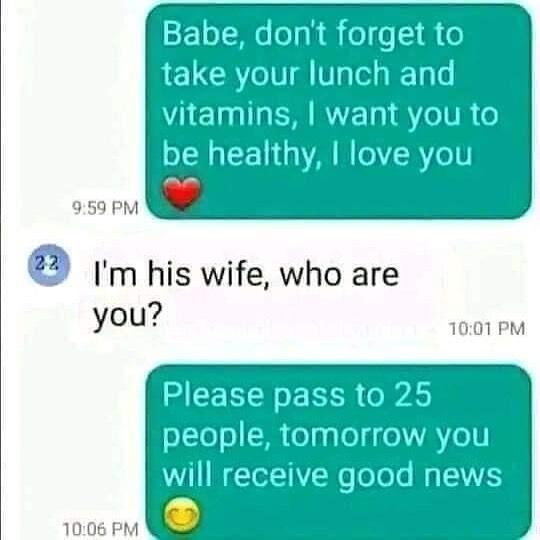 Not all relationships are completely moral. Sometimes you end up getting it on with someone who isn't exactly single, and while it's not cool, you have to admit that it happens. Sexting with a non-single person is always risky business because there's a chance their husband or wife might catch them, so you should always have an out planned just in case. The picture above shows you how to navigate this tricky situation.
Who doesn't love sex toys?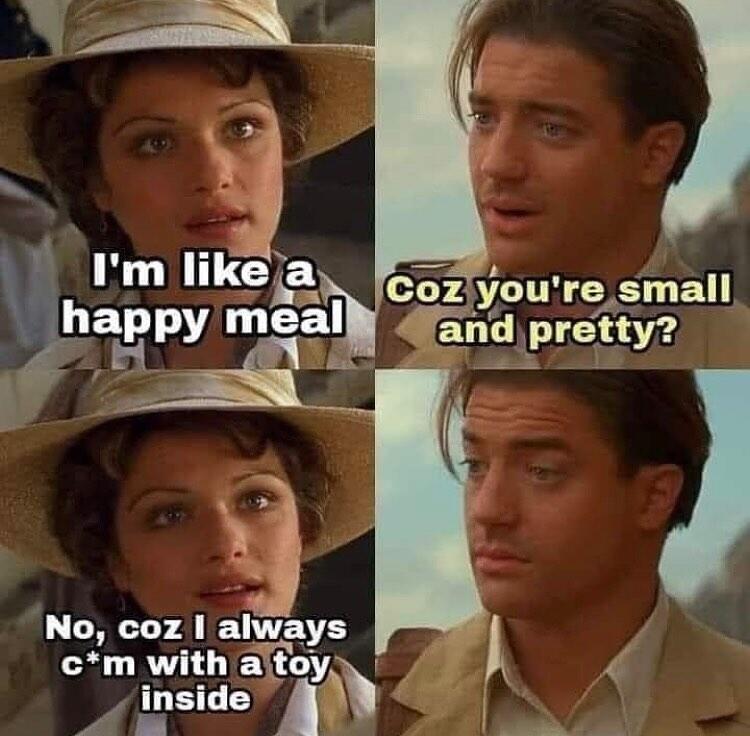 We might all have a mutual hatred for McDonald's, but we can all agree that sex toys are the secret key to happiness. Even more appealing than sextoys is a girl who loves them, so if your partner reminds you of Rachel Weisz in the above meme, this picture will put a smile on her face. Not only that, but it'll totally prompt more sex toy usage in the future.
Lower her expectations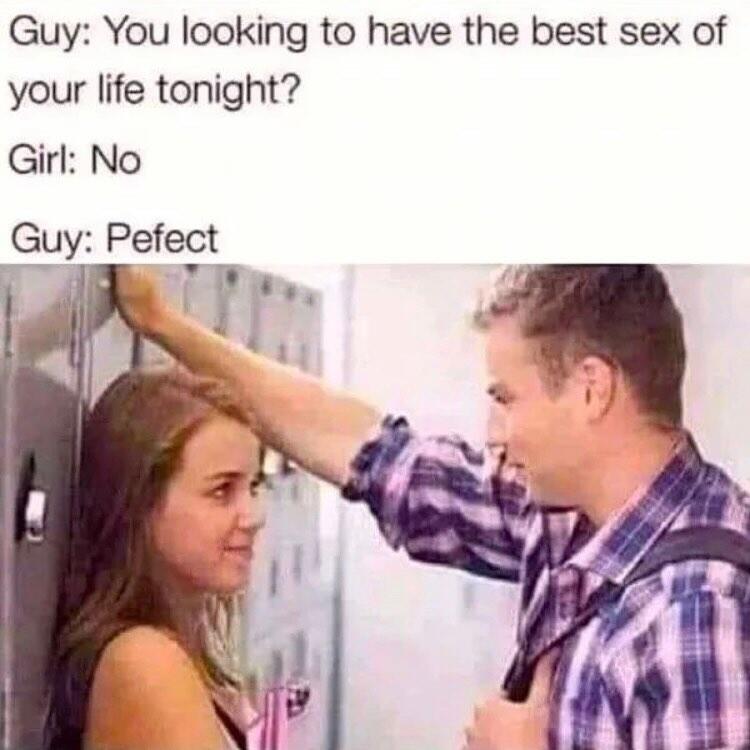 Alright, so not all sex memes are designed to get her juices flowing. Some are just for the hell for it. When it comes to bringing a little joy to the relationship, nothing'll do it quicker than some self-depreciating comments. Alternatively, this one's pretty good to rib your friends with.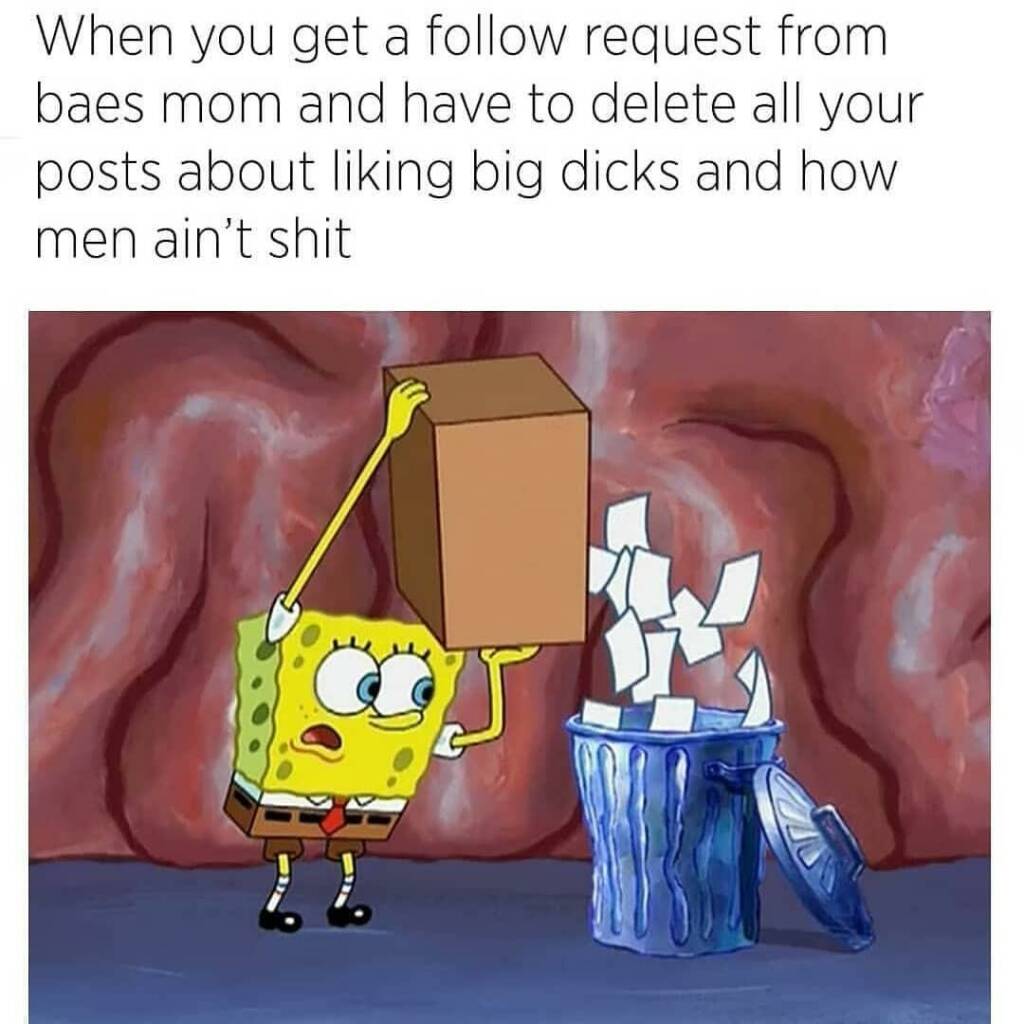 Who hasn't done a quick clean-out of their social media pages before adding someone new? Doesn't matter if it's your mother, your mother-in-law or someone you're trying to nail, we're all guilty of crafting our online presence to appear more dirty or innocent than we actually are. There's no better way to convey this than with some funny sex memes, as Spongebob shows.
Looks like it's takeout again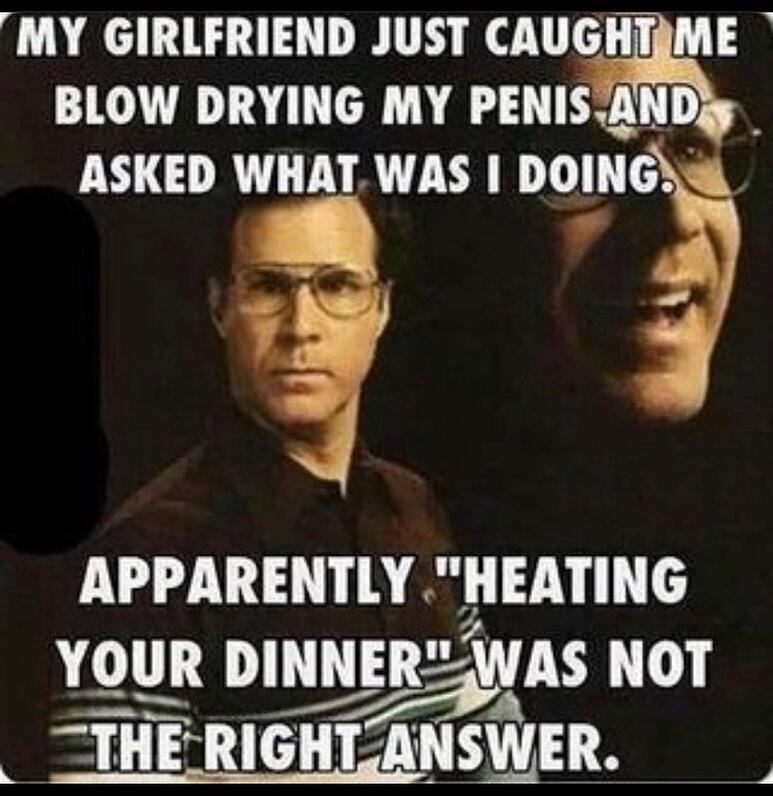 Okay, so this one's pretty stupid and not at all romantic, but it's pretty funny nonetheless. But if she's the kind of girl that can't get enough D down her throat, this meme will speak to her love of man meat. We can't guarantee it'll get her in the mood for sex any time soon, but we hope it'll at least make her laugh.
You'll feel this one in your entire body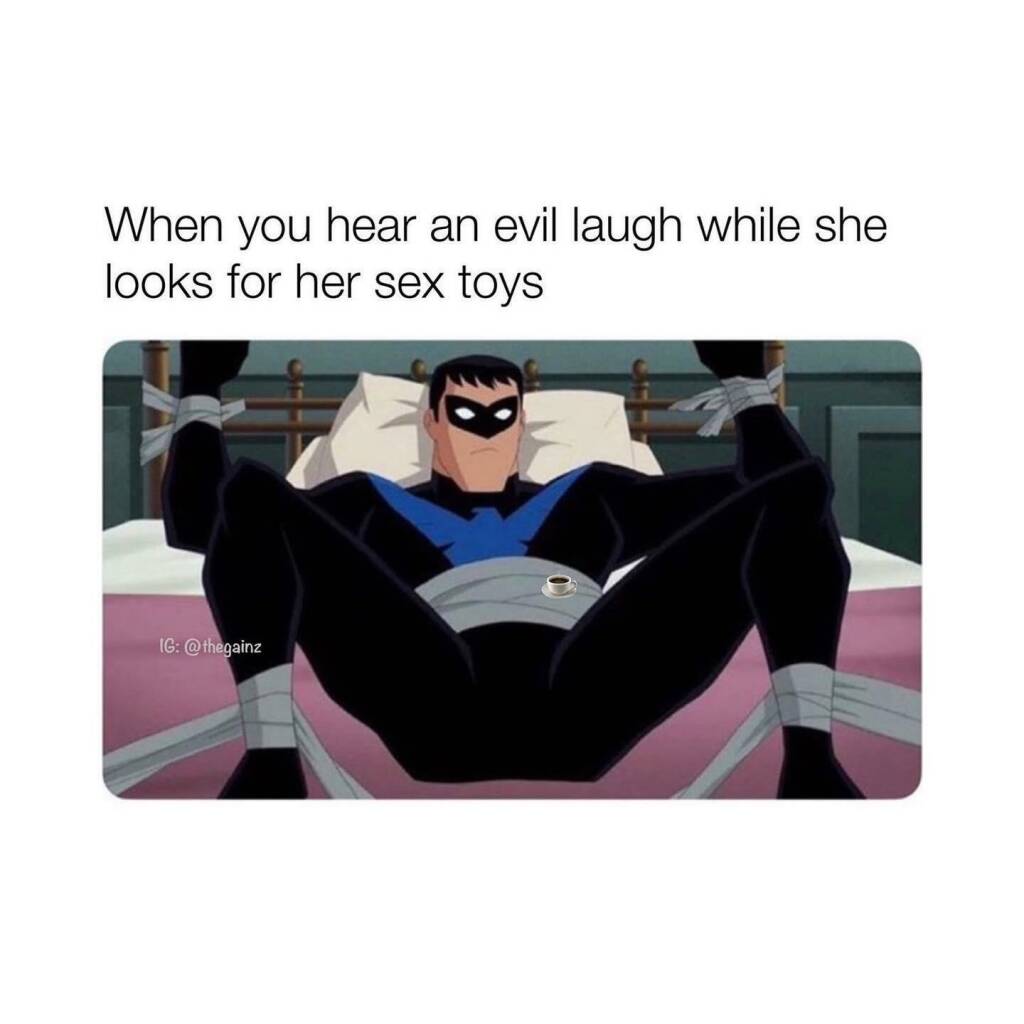 This meme will speak volumes to the submissives reading this. Is there anything better than watching your partner go through their drawer of implements while you're restrained on the bed? Well, it might not be everyone's idea of fun, but if you want to plant the seed for some kinky activities later tonight, this meme might land you on the right path.
When it's been a while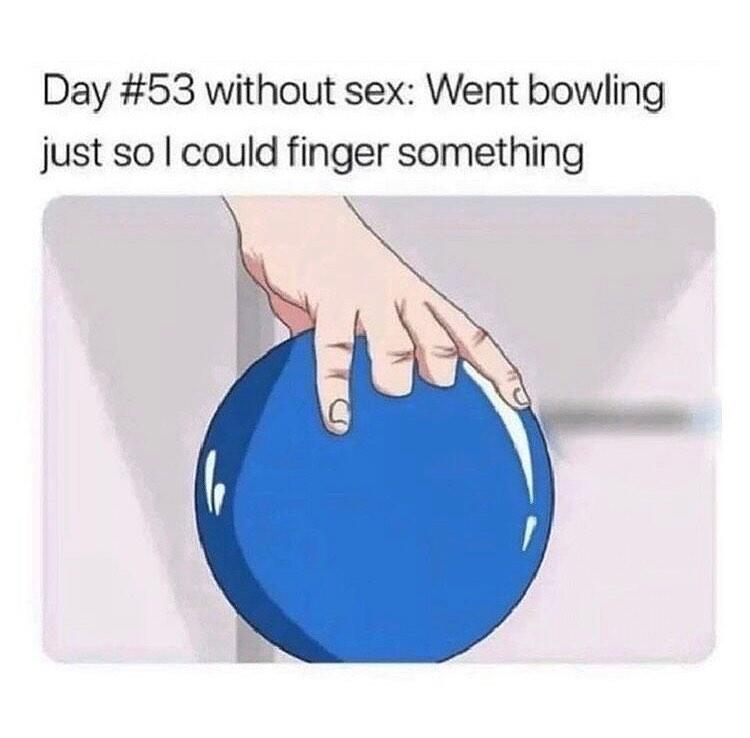 If your sex life is in a rut, there are more than enough sex memes out there to provide a little sympathy. Honestly, we've all gone through dry spells once in a while, so this kind of meme is perfect to send to any friends in the same boat.
Keep those funny memes away from prying eyes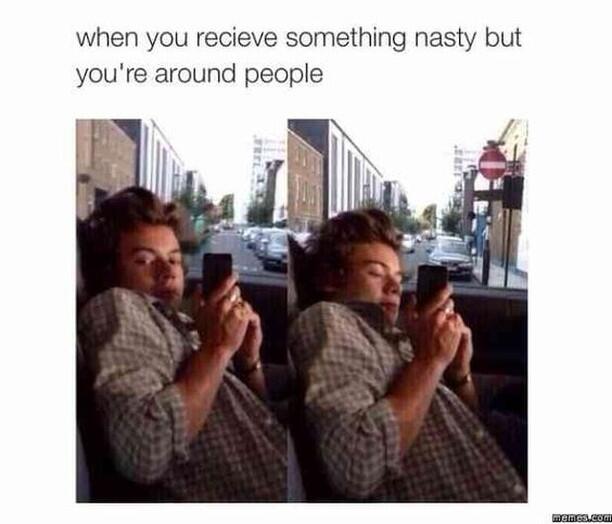 We've all got a friend who does this. If your buddy keeps his sex memes on the download, this picture will show him that you know full well what he's up to.
When he's punching above his weight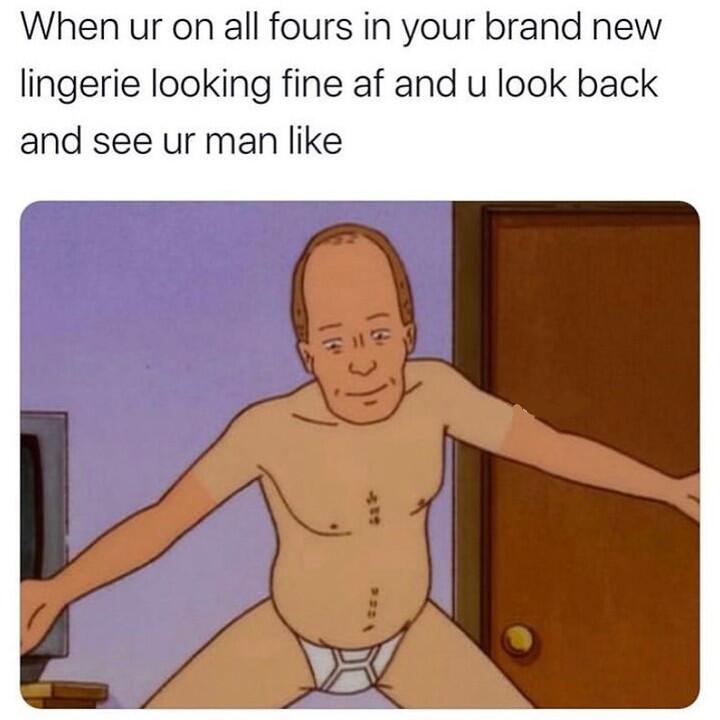 She's wearing expensive lingerie, you're wearing skidmarked pants. It shouldn't be like this, but any guy with a decent-looking girlfriend will have experienced this at some point in the past. Send her this to show that you appreciate the effort she makes in the bedroom.
Spread 'em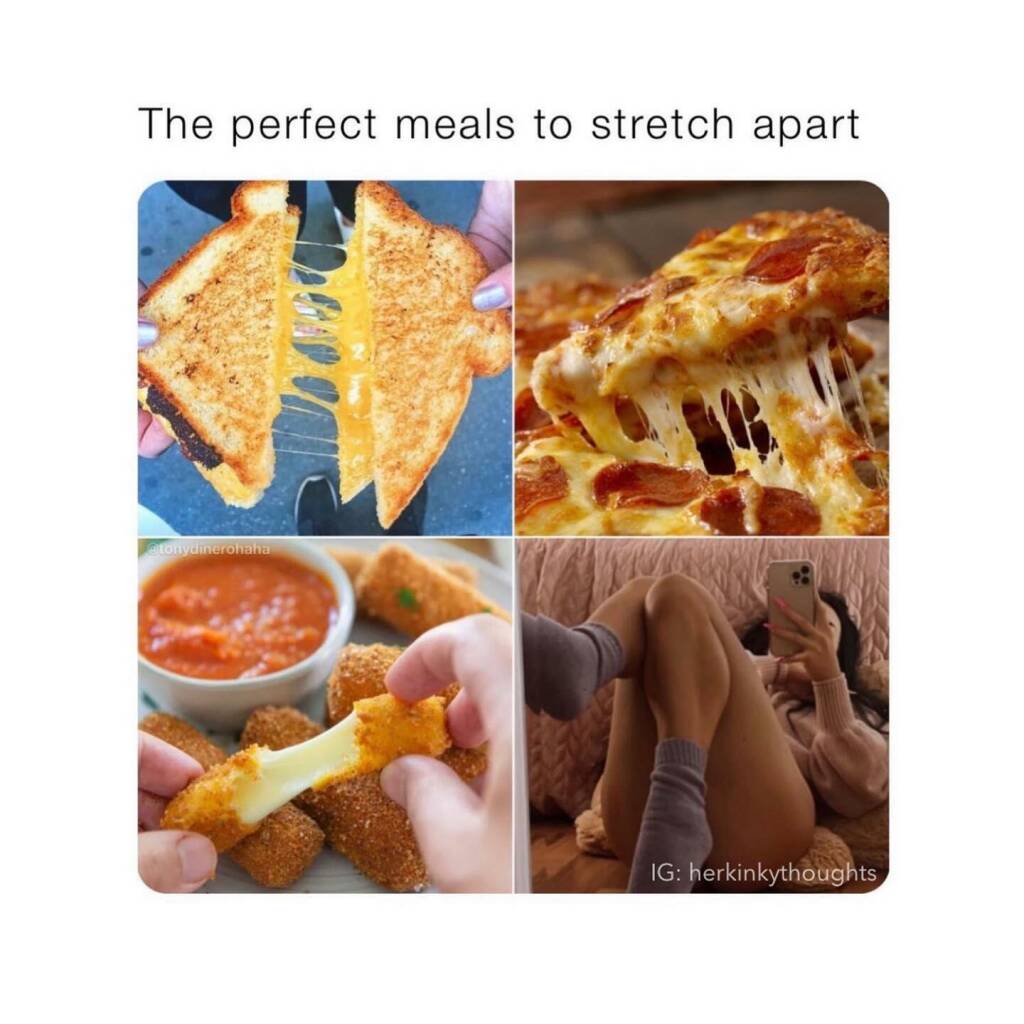 Now this one is actually pretty good flirt material. If you're the kind of guy who uses his mouth for more than just conversation, this sex meme will convey your love of the oral game to your partner.
A balanced relationship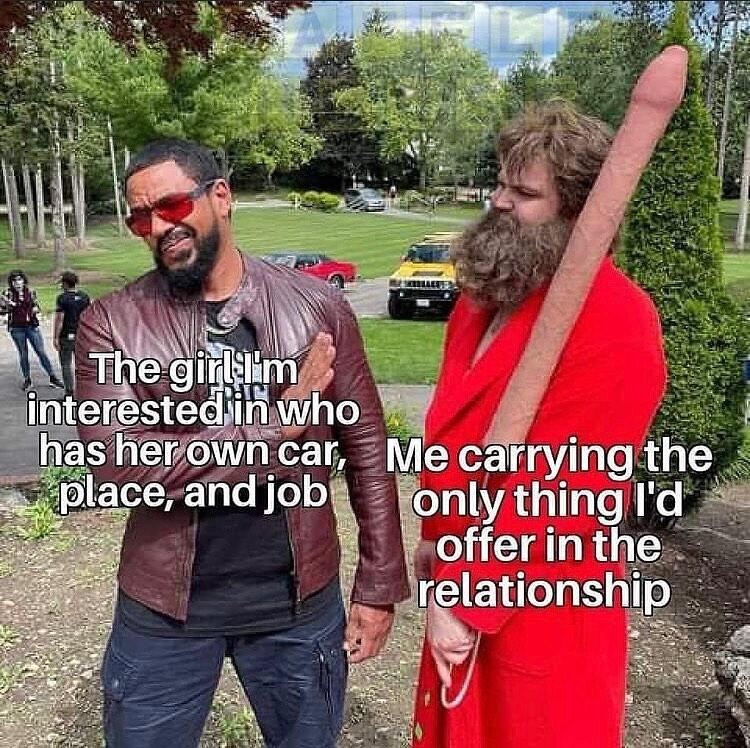 When all you've got is a big dong and nothing else. But for some women, that sounds like a dream.
When porn is life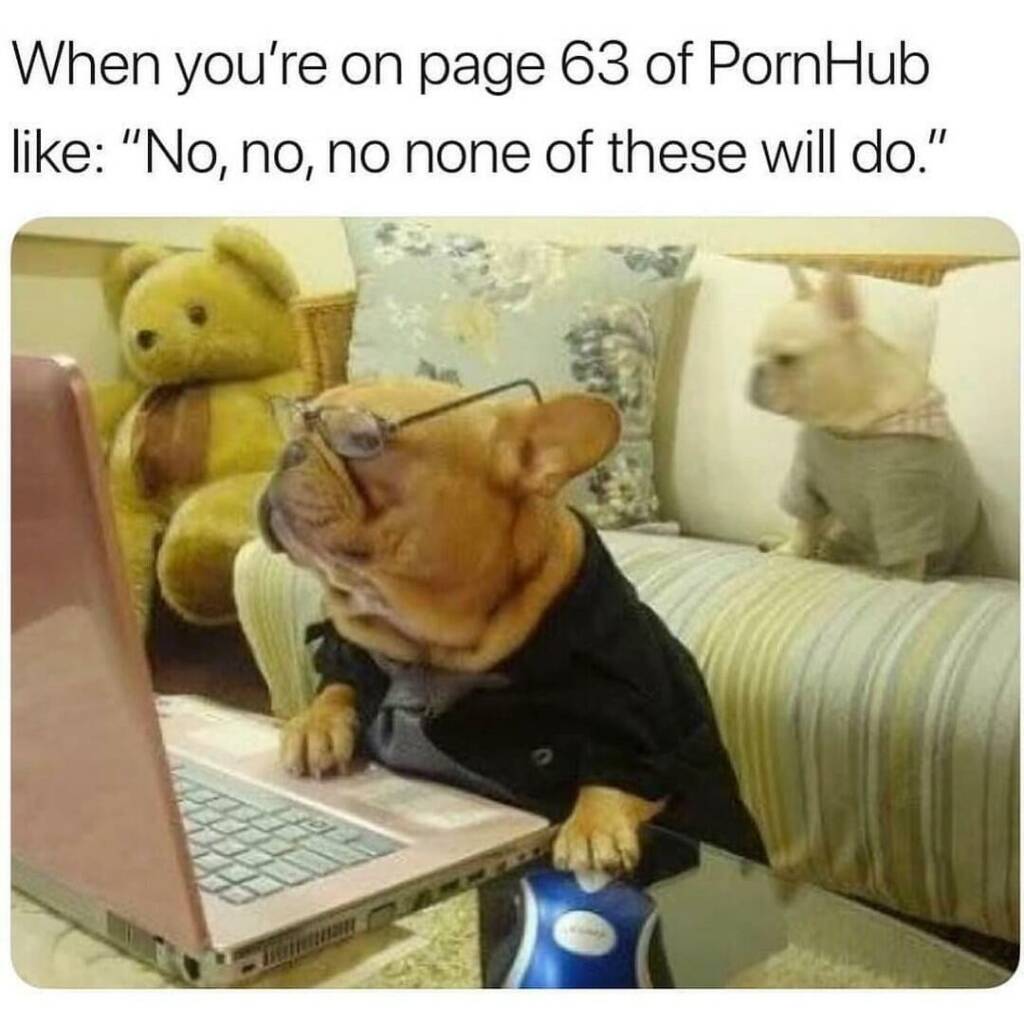 Bored? Horny? Frustrated? Sometimes it's hard to know the difference. We've all spent way too many hours scrolling through Pornhub looking for that perfect video to nut to, only to find that nothing reaches our impossibly-high standards. Whether you want a particular looking girl, a favorite sex position or something else, this meme will resonate with other jerkers who strive for excellence.
When anticipation turns to climax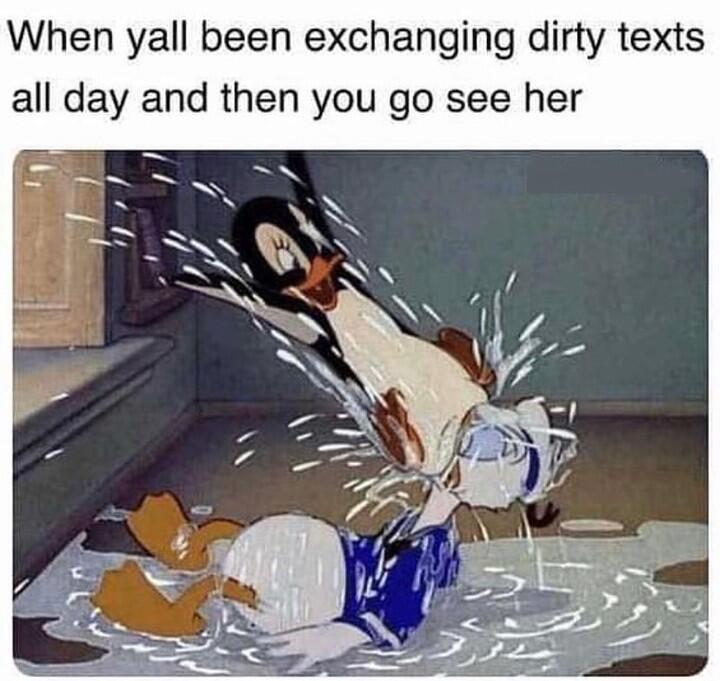 Whether it's later that night, tomorrow night or whenever you next meet up, anticipation is the backbone of sexting. A little flirty meme like this can really plant the seed for an explosion session of sex, especially if you've been together before and are comfortable with your sexual chemistry. Alternatively, send this to her after your first time together. It's cute, sexy and can relay your feelings better than words ever could.
Any hole's a goal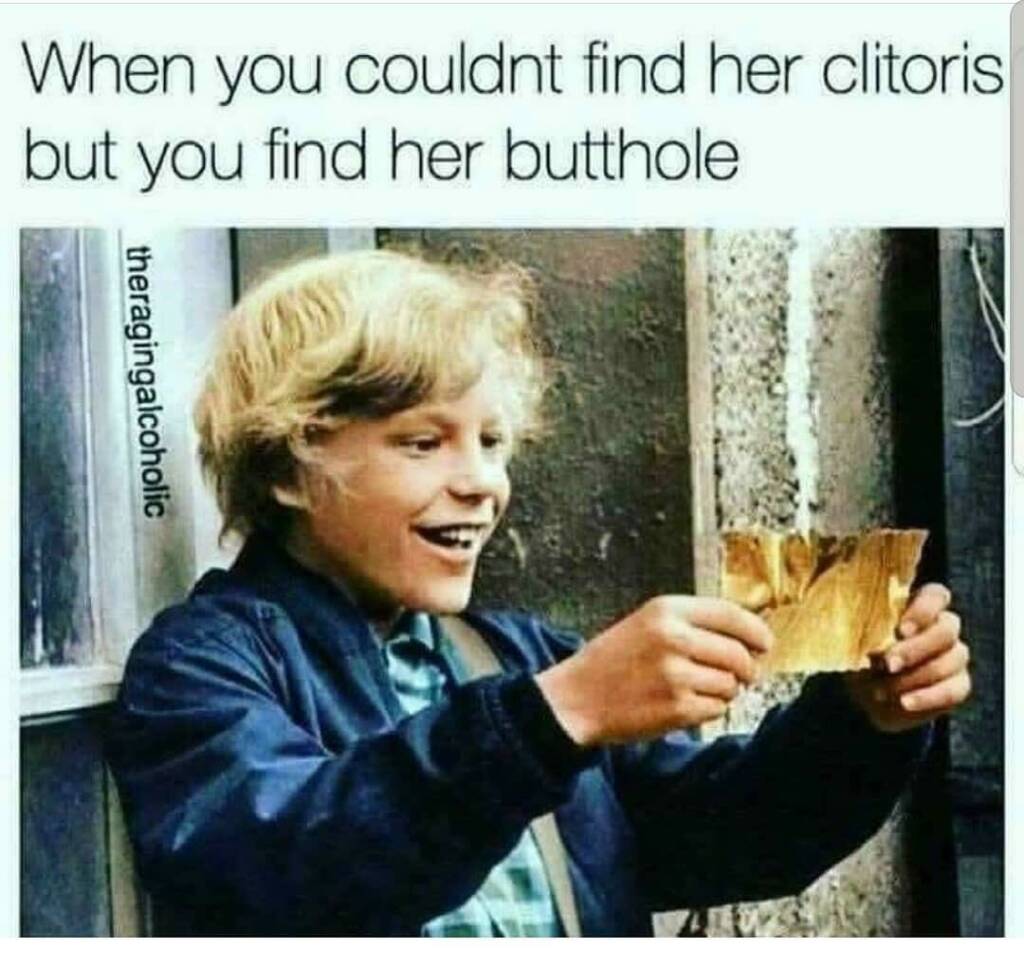 Worried that you've hit the wrong spot? It's fine. It's an erogenous zone buffet down there, so just go crazy. Okay, no, that's not true, but if you've accidentally rung the wrong doorbell, this sex meme will help make light of the situation.
Oral skills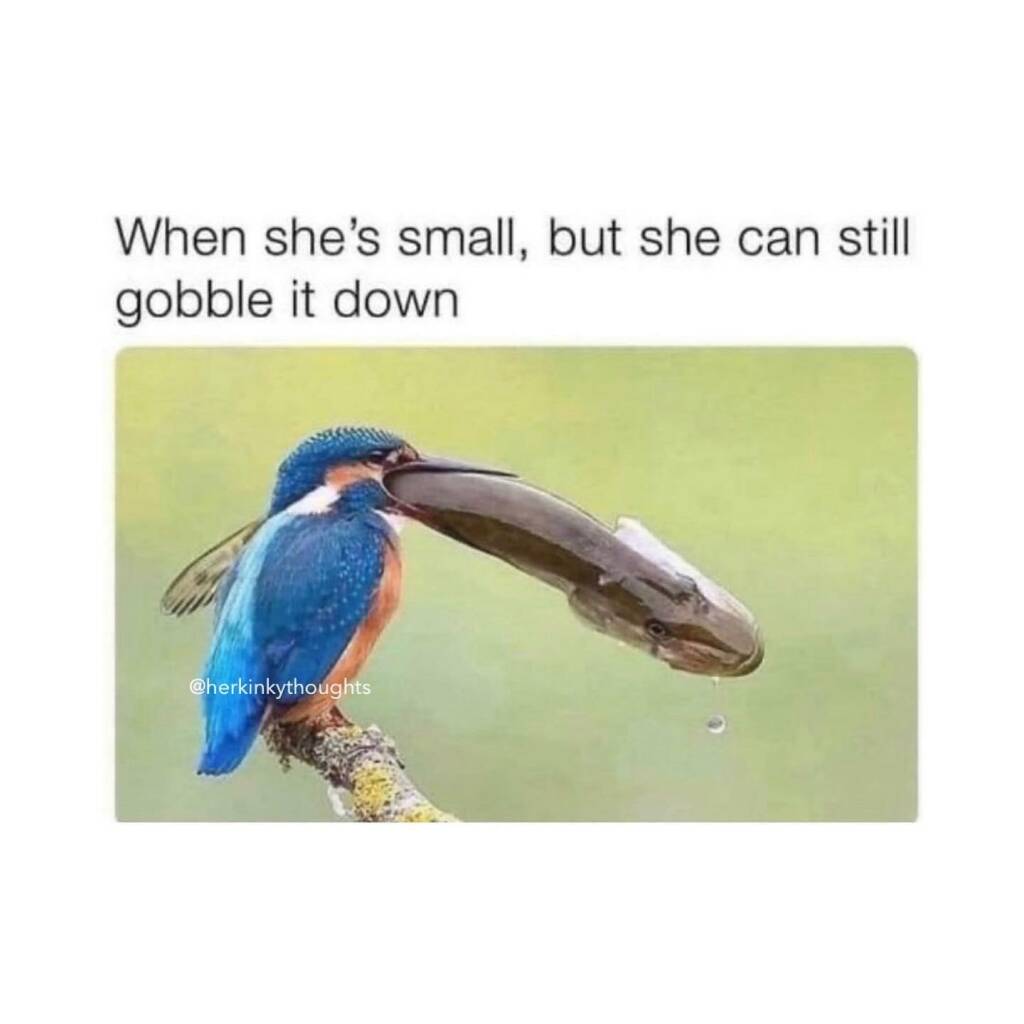 Got a petite girlfriend with a penchant for oral? Show her that you appreciate her nasty talents with this interesting little sex meme.
Too many instructions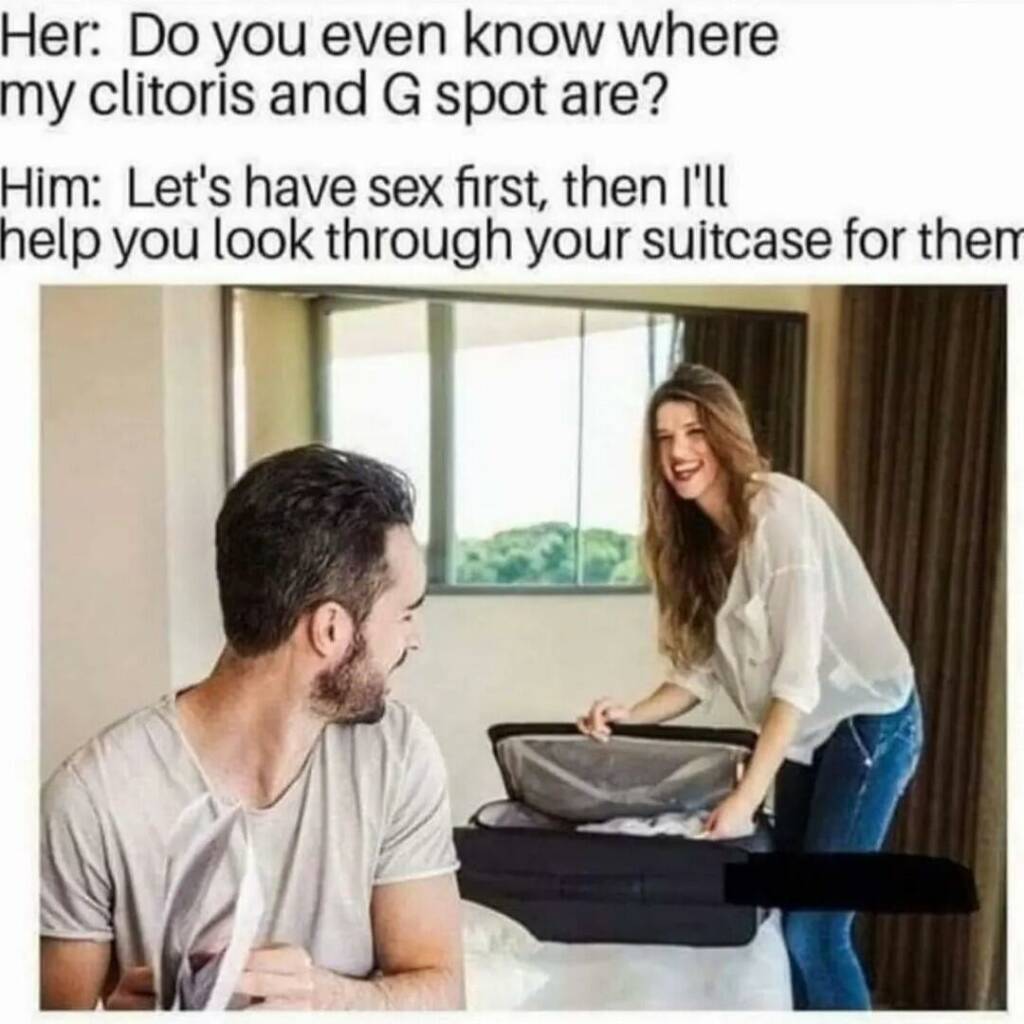 If TV sitcoms are anything to go by, men don't understand a single thing about the female anatomy. What better way to lean into this misconception with a funny sex meme?
Reality is never like the movies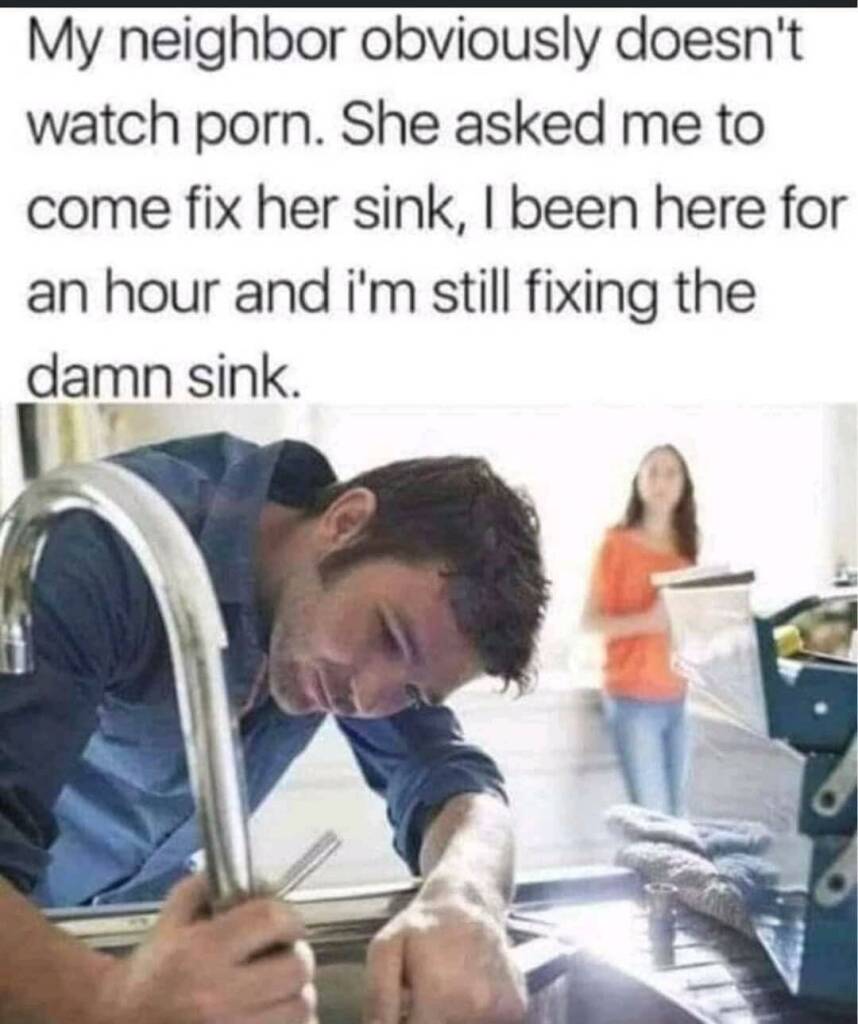 The harsh truth is that the world doesn't operate like a porn movie. If it did, there'd be a lot more plumbers around.
Straight to the point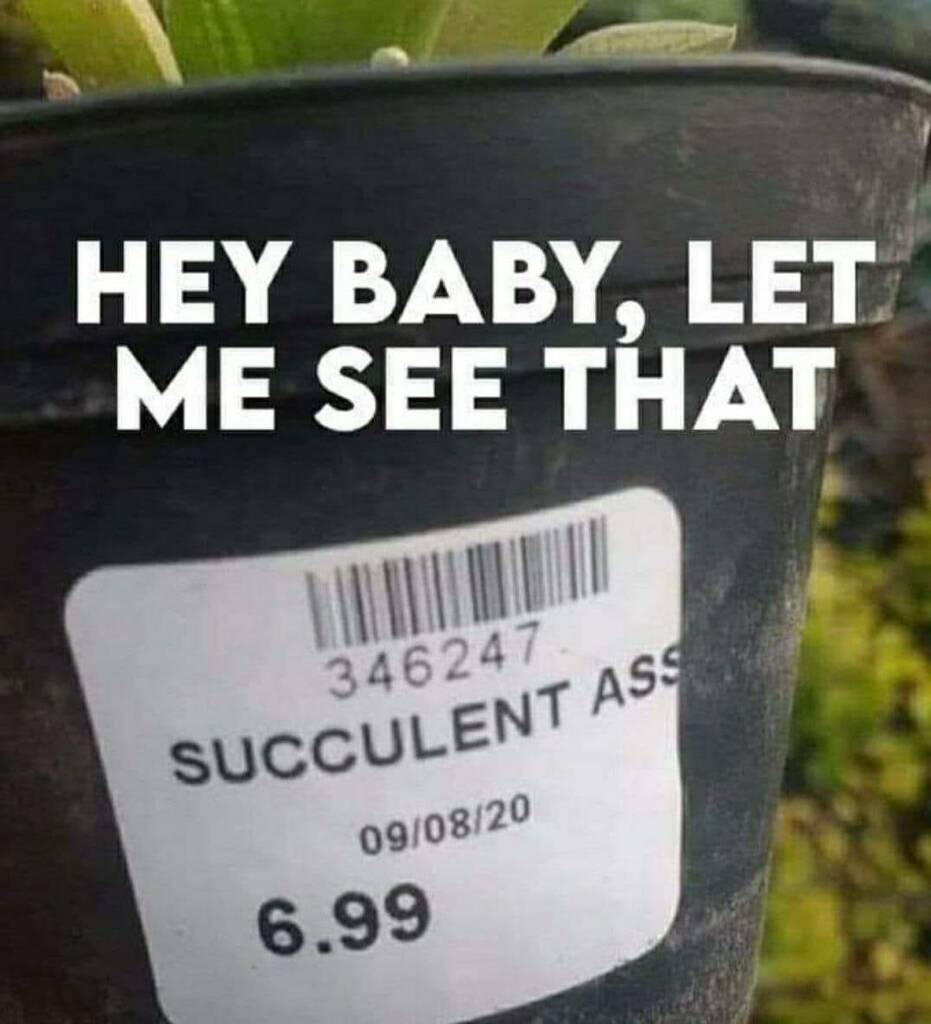 Not in the mood to wait around? A dirty meme like this will get right down to business.
Appearances aren't everything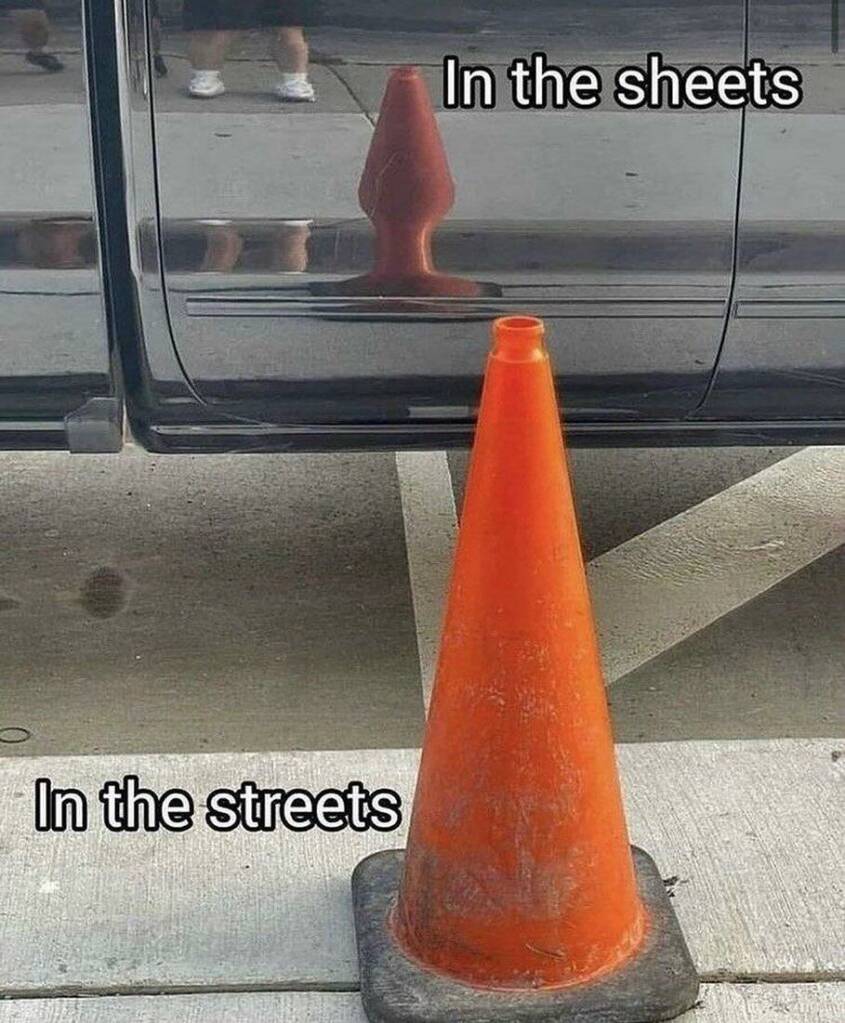 Looks can be deceiving. If your girl looks like a prude but rides like a seasoned pornstar, this Internet meme is a pretty good way to get your point across.
It felt like a good idea at the time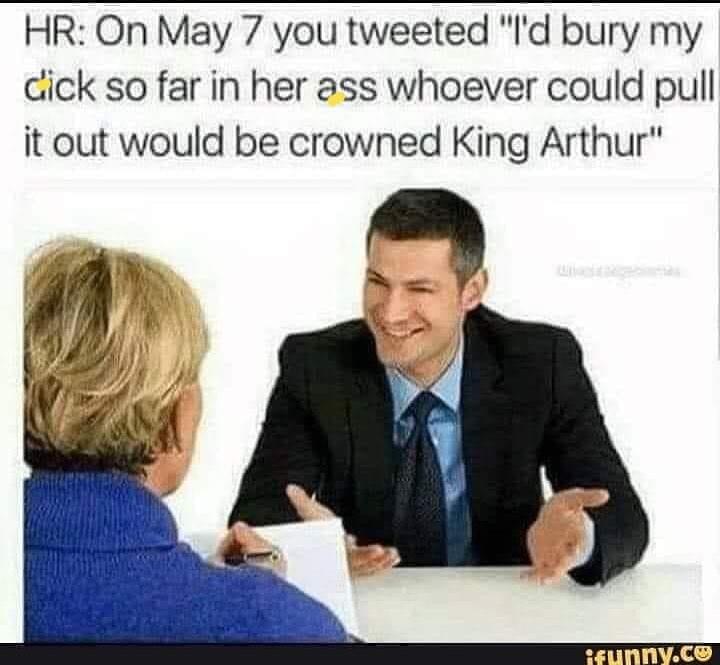 This meme won't blow up your Netflix and chill game, but it'll make your buddies laugh at least.
Worth a try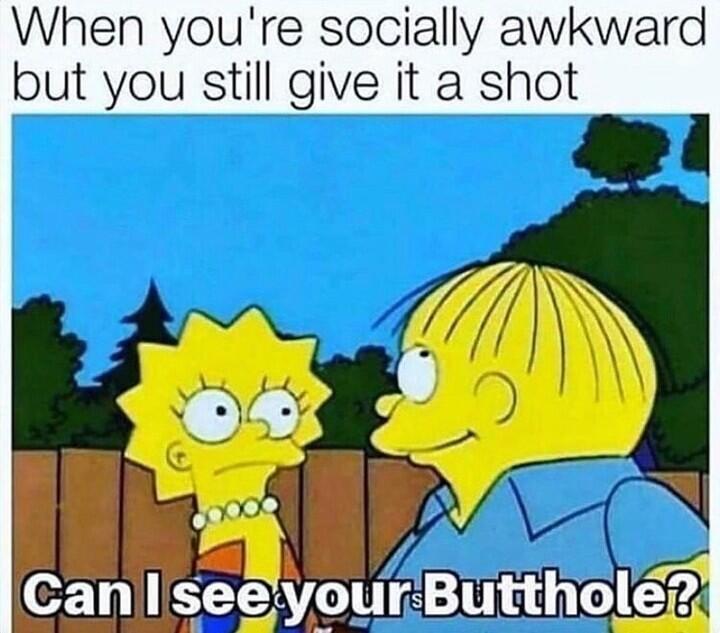 A typical night for the kind of guy who starts kissing the neck before Netflix even loads. We all get a little shy and socially awkward when we're getting sexy, which often results in a few embarrassing moments. But don't sweat it. Instead, funny sex memes like the one above can help you come to terms with your misunderstanding of the female condition.